Welcoming our new GP Registrars to Mead Medical in 2023
As we bid farewell to our outgoing GP Registrars, Dr Toby Muia, Dr Ibrahim Fleyful and Dr Therese McLaren, we are excited to welcome our 2023 incoming trainees.
Dr Elizabeth Dernie – BSc (Biomedical), MHEcon (Adv), MD 
Liz graduated from UWA with a Doctor of Medicine in 2018. Prior to entering medicine, she completed a Bachelor of Science and Masters in Health Economics and worked in public health policy in Canberra.
Liz completed her internship at Fiona Stanley Hospital and spent some time working in Darwin before completing 3 years of obstetric & gynaecology training at King Edward Memorial Hospital and Joondalup Health Campus. During this time she completed her advanced Diploma in Obstetrics.
Liz is passionate about women's health and improving access to these services in rural communities. She is married to a farmer and plans to one day move back to Mukinbudin to become the community GP.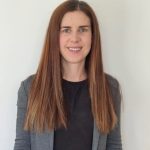 Dr Julia Rawlinson – MD, EMC, MBA, BSc. Hon 
Prior to studying medicine at the University of Western Australia, Julia had a career in private industry servicing the mining sector. She spent most of her youth involved in various competitive sporting pursuits and values the role that exercise plays in overall health outcomes.
Since graduating in 2019, Julia has worked in a number of hospitals in WA and undertaken further training in Emergency Medicine completing her Emergency Medicine Certificate through Royal Perth Hospital. Julia was awarded the RPH Surgical intern of the year award in 2020 and has spent time training at Perth Children's Hospital to further her paediatric knowledge. She is passionate about GP due to the continuity of care and the impact that a positive relationship with a health practitioner can provide.
Julia's areas of interest include emergency medicine, paediatrics and preventative health. Outside of work Julia is kept busy by her three children and enjoys running, swimming and gardening.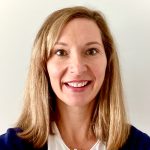 Dr Yan Peng – MD, PhD, DRANZCOG, BSc (Hons) 
Yan graduated in UWA with PhD in Biological Sciences then went on to study Medicine in Notre Dame University (Fremantle). After becoming a medical doctor, she worked in various hospital in Western Australia in area of General and Rural Medicine, Emergency, Urology, ENT, Colorectal surgery, Nephrology, and Obstetrics and Gynaecology. She also obtained a Diploma in Women's health with the Royal Australian and New Zealand College of Obstetricians and Gynaecologists.
She is passionate about women's health, weight loss, mental health, family planning, obstetric care, preventative health, obesity, and skin. She also speaks Mandarin and Cantonese.
Outside of work, she loves spending time with family, friends, and nature, and loves cooking good food and living sustainably by growing her own food.