Doctor Updates
Welcome Dr Celia Worth
We welcome Dr Celia Worth to the Mead Medical team. 
Dr Worth is a mother of two young children and completed her medical degree at the University of Queensland in 2008. She then she went on to complete five years of speciality training in obstetrics and gynaecology at predominantly Liverpool Hospital, a busy tertiary centre in Sydney.
In 2017 she made the difficult decision to follow her husband back to his home town in Perth and refocus her priorities to work life balance and being a mother.
Since that time she has been working as a career medical officer in obstetrics and gynaecology at Joondalup Hospital.
For now, she is working towards completing the general practitioner component of becoming a GP obstetrician but hopes to complete her specialist training in the future once her children are at school.
Celia is passionate about every aspect of women's health and providing women with equitable access to all available resources, information and health care providers.
Her current aspirations include having another child, providing care to women with a holistic approach and locuming in remote areas of Western Australia to bridge the gap in health care provision for women.
---
Welcome back Dr Anna Dillon and Dr Sandy Braiuka
We welcome back Dr Anna Dillon and Dr Sandy Braiuka who are returning to the Mead Medical team after finishing their training at other practices. 
Dr Anna Dillon initially qualified as a Physiotherapist in 2002 and worked in NZ, the UK and Australia before deciding to study medicine at Notre Dame in Fremantle. She graduated in 2012 and worked at Fremantle Hospital. While doing a GP term in Carnarvon she discovered her passion for general practice and womens health and she has subsequently undertaken 2 years of womens health training and is part of the Mead team who provide obstetric care at Bentley Hospital. Anna is passionate about all aspects of general practice with a particular interest in women's health, sexual health, paediatrics, sports medicine and preventative health. Outside of work Anna and her partner are kept busy with their gorgeous infant son. She also enjoys running and mountain biking and exploring WA. 
Dr Sandy Braiuka has enjoyed careers in many aspects of health care for over 30 years, including as a teacher, researcher, naturopath, kinesiologist and now as a Doctor. She has a special interest in sexual health, paediatrics, mental health, palliative care and all aspects of women's health including antenatal care and insertion and removal of mirenas and implanons. Her passion is integrative medicine and the exploration of the mind-body connection through mindfulness, meditation and preventative health care. Outside of medicine, Sandy loves singing with the Gay and Lesbian choir and traveling to explore new places, cultures and food.
---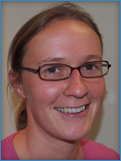 Goodbye Dr Helen Wilcox
We're sad to advise that Dr Helen Wilcox has left Mead. She and her husband have made the decision to move their family back to the UK. Helen spent 6 years with us and will be sorely missed by patients, staff and fellow Doctors alike. We wish Helen and her family the best of luck for the next phase of their lives.